Open May-October!!



Click for weather forecast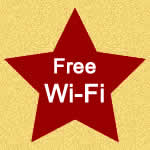 Glenwood Lodge
Your host - Billy Muelken, owner/operator
P.O. Box 468
Tower, MN 55790
(218)753-5306
Winter Phone: (218)780-7054
info@glenwoodlodge.com
bill@rangenet.com

ABSOLUTELY NO STORAGE OF GAS CANS CONTAINING GAS ALLOWED AT THE CABINS. THIS IS BOTH AN INSURANCE AND SAFETY RISK.
WEB CAM COMING SOON!!!!


home page

location

cabins

rates

fishing

amenities
Produced and maintained by: Eagle One Productions