In choosing a place for your vacation it's not necessary to "rough it" anymore. You can do that all day on the water or hiking trails in the woods. At Glenwood Lodge, you'll have fully modern housekeeping cabins.

The cabins at Glenwood Lodge are "modern, neat, clean and well cared for.




The cabins all have fresh linen blankets and pillows. In the bathroom toliet paper and hand soap are supplied
(please remember to bring your own bath towels).
The kitchens all have cooking utensils, pots and pans,with coffee maker and microwave.
All cabins have webber charcoal grills but you need to bring charcoal and lighter fluid.

In the bar we offer the best frozen pizza on the planet. We serve Beer and wine only. Also we have snacks, pop, and ice cream.


Outside we have a flat concrete boat launch. We have trailer parking for our guests. We also offer boat storage year round.

We have 8 cabins available for guests:
Here's a look at several of our cabins:

Interior of Cabin #1

Exterior of Cabin #1




Interior of Cabin #1

Cabin # 2




Cabin #3

Inside of Cabin #3

Cabin #4 Executive Log Cabin

Cabin #5

Interior of Cabin #7

Kitchen Interior Cabin #7

Cabin #7 Executive Cabin

Cabin # 8 Executive Log Cabin

Inside of Cabin #8

Deck on Cabin #8


Inside of Cabin #8

Inside of Cabin #8
Check out our reasonable rates from HERE.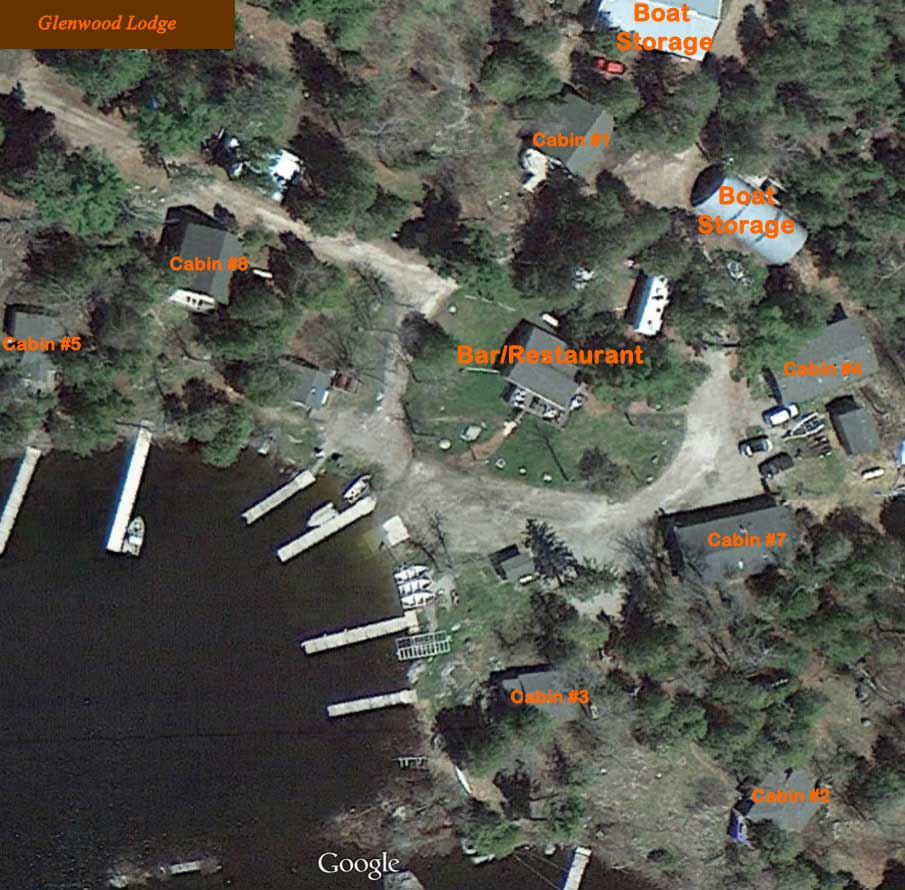 Glenwood Lodge (May - October)
5266 Mud Creek Rd
P.O. Box 468
Tower, MN 55790
(218) 753-5306

Winter (November - April)
Winter Phone: (218) 780-7054
Winter Address:
Billy Muelken
1348 E 21st Ave
Apache Junction, AZ 85119

info@glenwoodlodge.com
bill@rangenet.com